Social Networking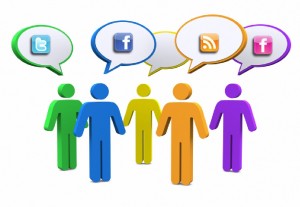 Need a presence on Facebook, Twitter, Linked In?  Don't know what these things mean?  Or are you a business trying to cover all your angles as you approach marketing differently than ever before?
Social media is here and now and necessary as part of your marketing plan.  According to Facebook's official Factsheet, it states: "Over 500 million active (users who have returned to the site in the last 30 days)".  This is a huge base of prospective customers.  How can you reach this base of online savvy, active shoppers?
We can help you by integrating your website into all your social media sites.  Utilizing WordPress technology, we can easily at a low cost share your Facebook information on your website and vice versa.  Need an integrated registration site where your users can use their social network site logins to login to your website?  No problem we can integrate your site seamlessly.  How about a shopping cart on your website and on your Facebook page which both share the same product information?  We can do this for you.